 Tucson, AZ — After 17 years of exceptional leadership, Dr. Margaret Higgins will retire as Executive Director of The Haven at the end of the year.  The Board of Directors has launched a search for her replacement and has engaged the services of Alexander|Carrillo Consulting to support the Search Committee comprised of board, staff, and community representatives.
The Haven is a nonprofit organization in Tucson that has provided substance use disorder services, just for women, since 1970.  The Haven's unique model accepts women with or without children into residential and outpatient programs.  If a woman has children, they may stay with their mother while the mother participates in the programs. 
Board Chair, Colette Barajas says, "It has been an honor and pleasure serving under Margaret's leadership. Her commitment to women and their recovery is admirable. We will miss her but wish her well as she expands her reach." 
After supporting a smooth transition with the new ED, Margaret will transition to a new role to help develop The Haven's new Foundation.  The Haven Foundation will raise funds to support additional needs of women, particularly mothers in recovery, and their children.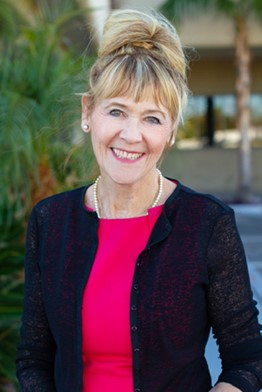 Under Margaret's leadership, The Haven has grown to a highly respected organization with over 75 staff and a budget of nearly $6M. Margaret has fostered a positive organizational culture, has supported the introduction of innovative services such as the award-winning Native Ways program, and has developed many collaborative community relationships. Margaret has been active in the Tucson community, participating, among other activities, as former Mayor Jonathan Rothschild's appointee to the Pima County/Tucson Women's Commission, as Chair of the Pima County / Tucson Commission on Prevention, Addiction and Treatment, as a director of the Rotary Club of Tucson, serving on the Pima County Workforce Investment Board, being part of the Women at The Top, and as Chair of COPE Community Services' board of directors, and Treasurer of the Behavioral Health Coalition.
Click here for details regarding the search for The Haven's new Executive Director and application process.